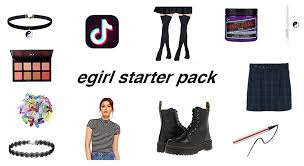 So, the current trend popularized by #TikTok now is the E-girls and e-boys, which are defined as the youth subculture that emerged in the late 2010s and is almost exclusively seen on social media.
Their style is very much influenced by #skater culture mixed with the #emo culture that have passed us by before in the 2000s. Nevertheless, styles often come back after a full cycle due to revisions and inspirations in the fashion industry, and also probably how we are influenced by different trends accordingly.
On that note, accessories play a huge part in showcasing such trends and styles in this modern social media influencer world. Let us get you started on how you can style the E-Girl look with a few of these pieces: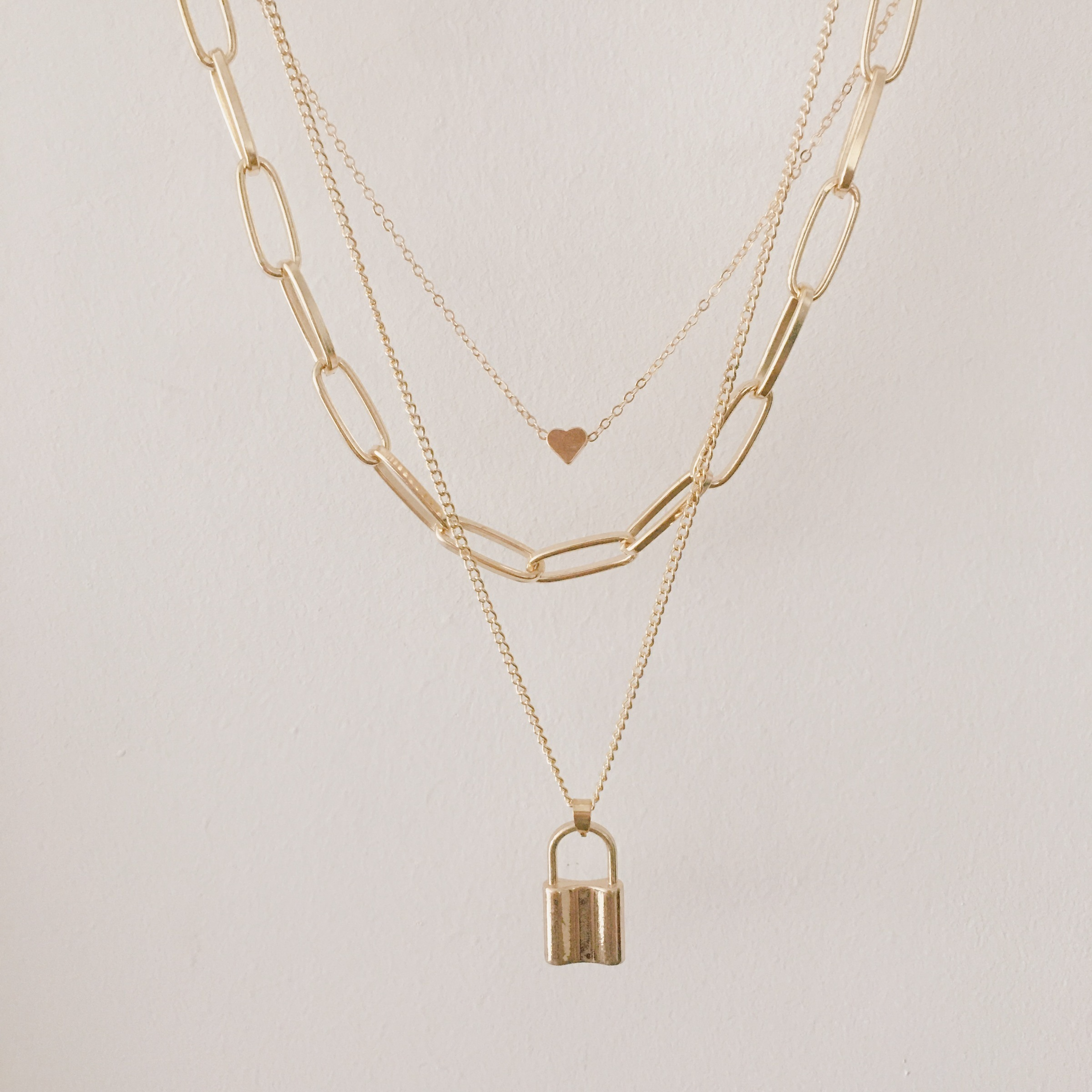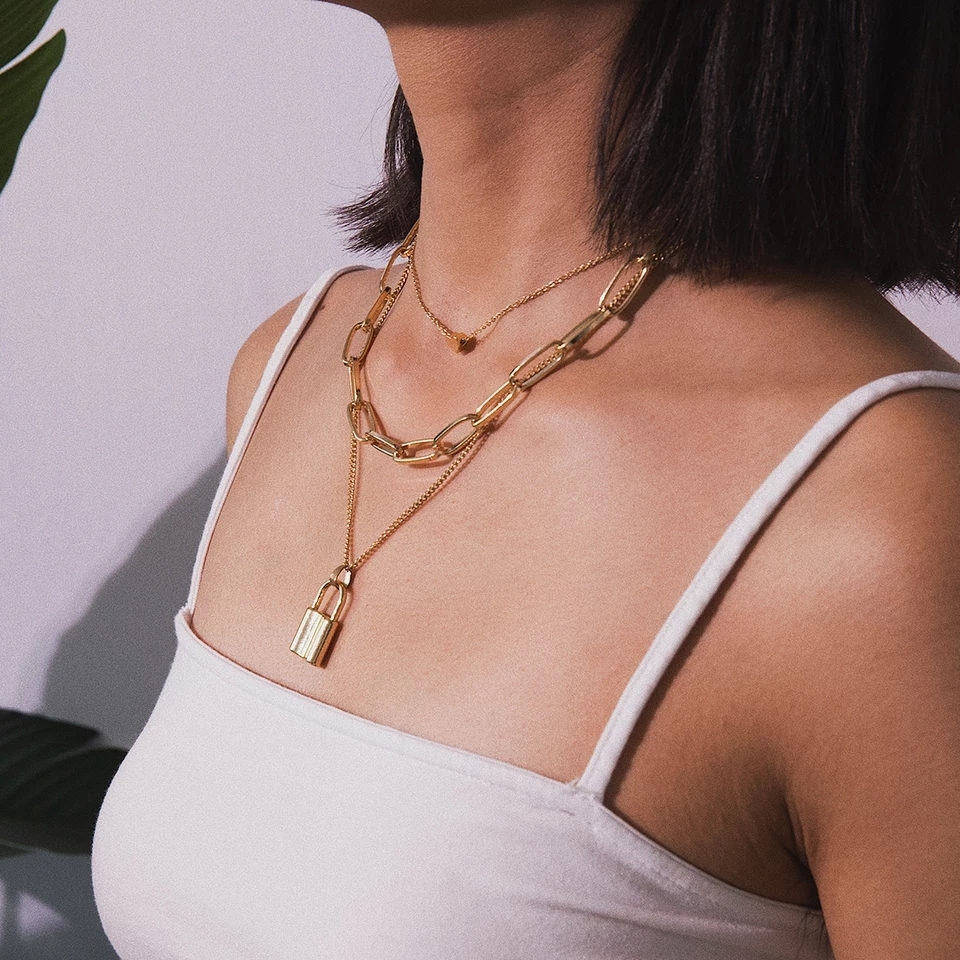 The easiest piece to recognise is a stacking necklace or choker, namely the E-Girl Stacked Necklace that is shining in Gold.
Besides the padlock (that seems to have no key to open it), we have the linked chains and a dainty heart necklace right at the top for a sweetness effect.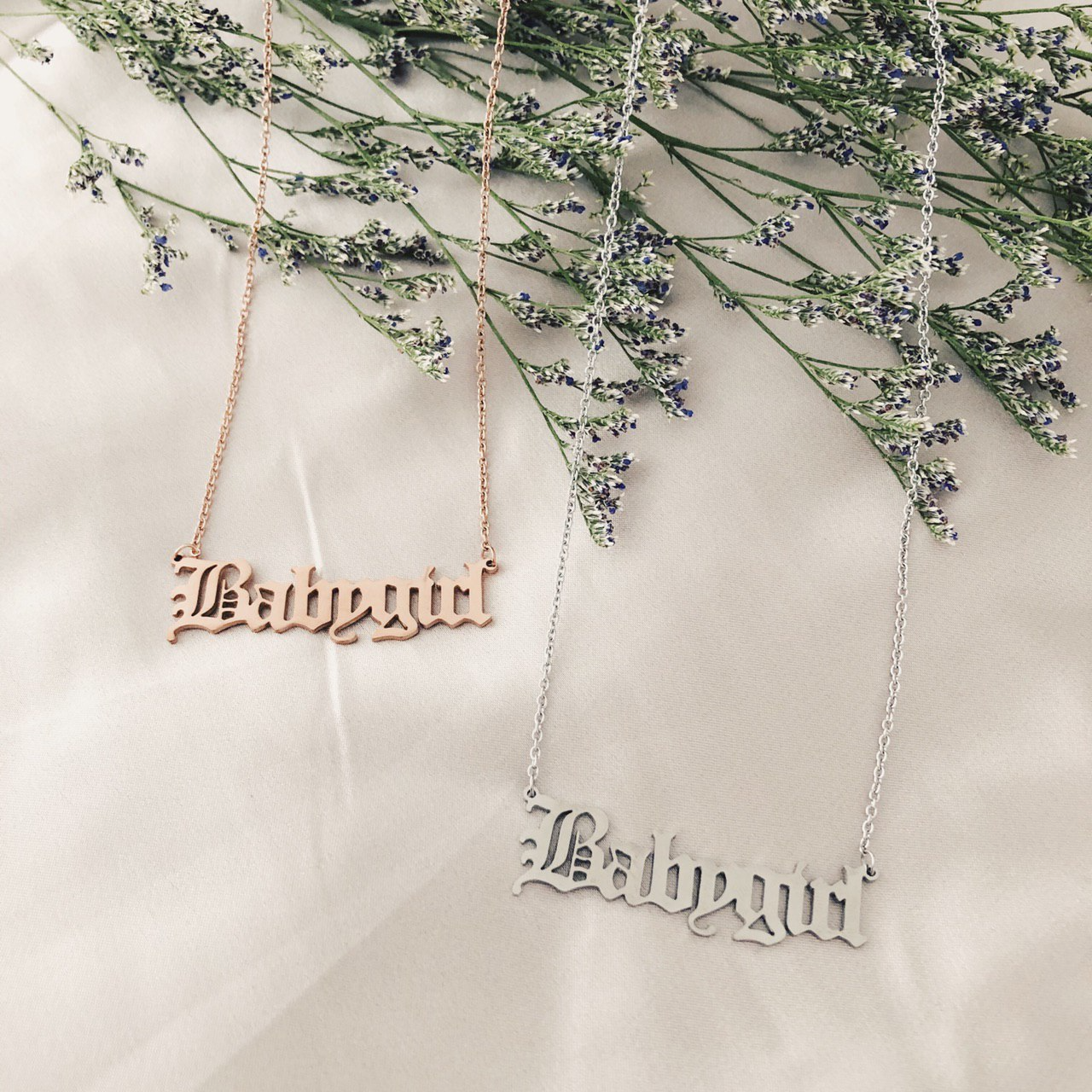 If stacking is not part of the plan, then the Baby Girl Necklace can do the trick of still maintaining the e-girl style.
Choose between the subtle Rose Gold, or the magnificent Silver.
But the great thing is, this can work with 2 different styles as well.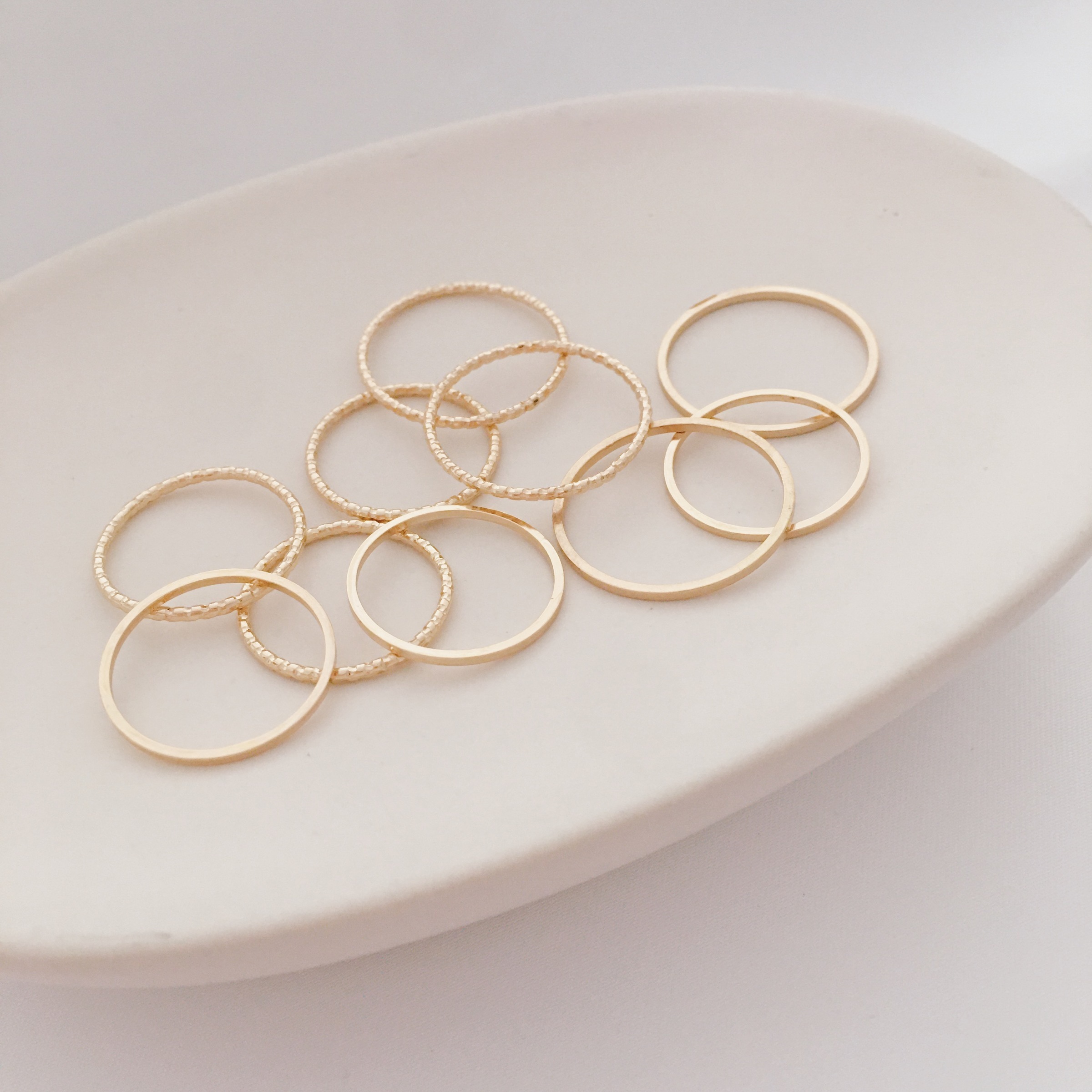 While the neck is sorted, we move on to the fingers. You might not stack most of your fingers while enjoying a live stream, but you might want to have one or two simple-looking ones that will not obstruct your fingers on the keyboard and mouse.
We love recommending the Gold Simplicity Ring Stack where it is not bulky and can be matched with other kinds of rings that you want to stack them with.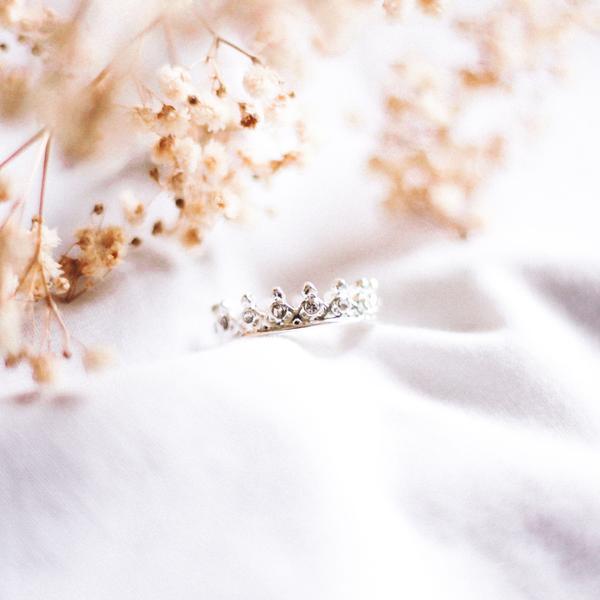 Another recommendation is the Shiny Crown Ring in Silver where you can see the soft 'spikes' revolving it are all evenly made and of the same level.
This also means, it will not distract you in any way, besides looking rather dashing.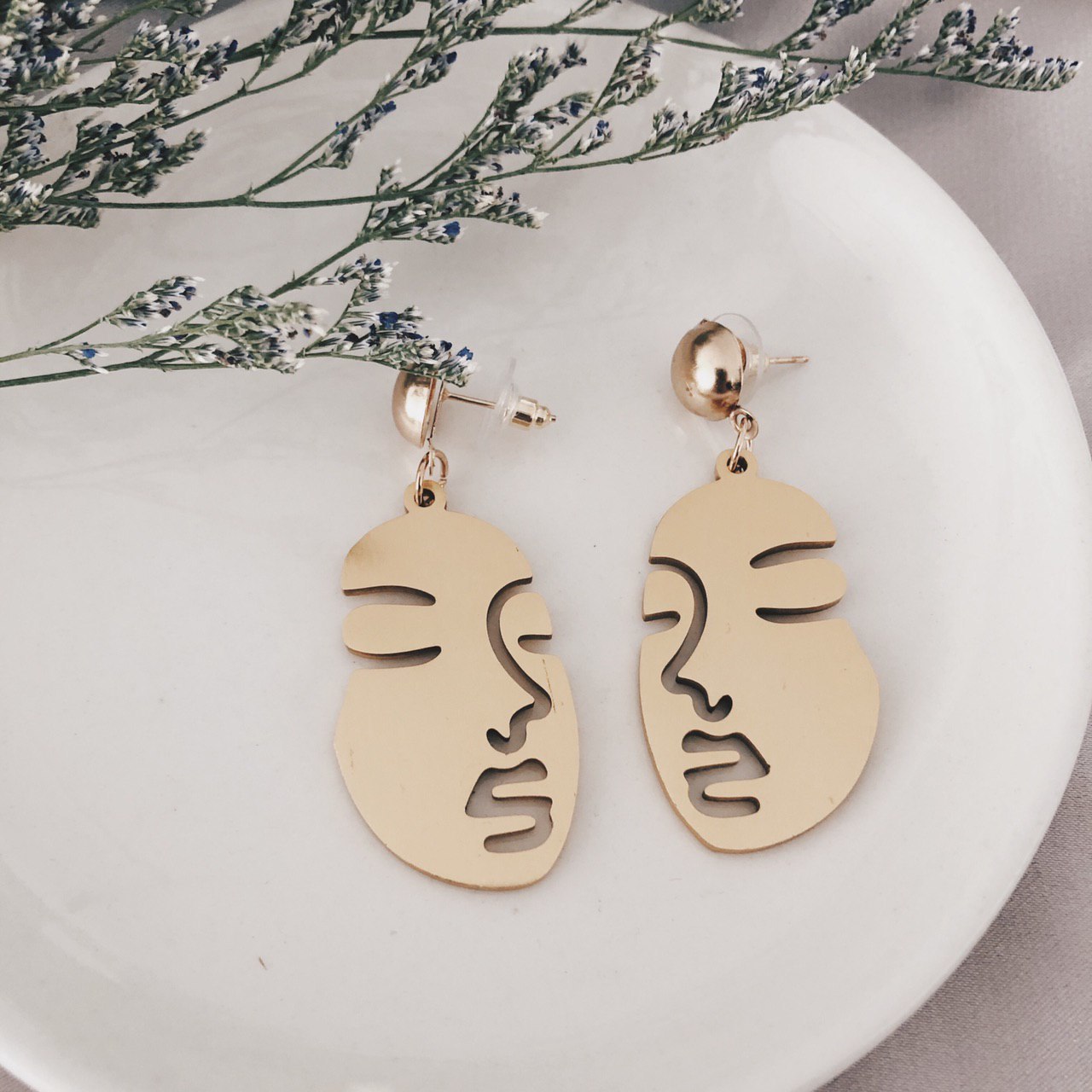 Fingers checked! Now moving onto the ears.
The E-Girl style incoporates some modern elements like the abstract kind.
Fitting that criteria here is the pair of Gold Mismatched Face Earrings.
You sure to be turning heads with this one.
How do you like this week's jewellery inspiration? Come up your E-Girl fashion game.
#bythecloset101