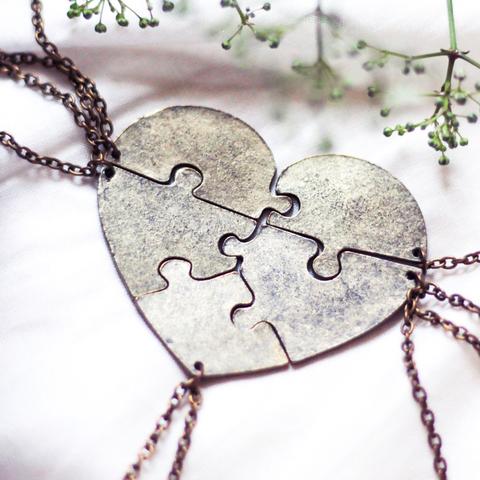 Always wanted something all best friends can share?
Well you're in luck for coming across The Closet 101!
This piece is extremely unique cause it is created for 5 best friends!
A friendship necklace that is designed specifically for those special 5 where each person will take one piece of the heart.
Proudly designed by The Closet 101.