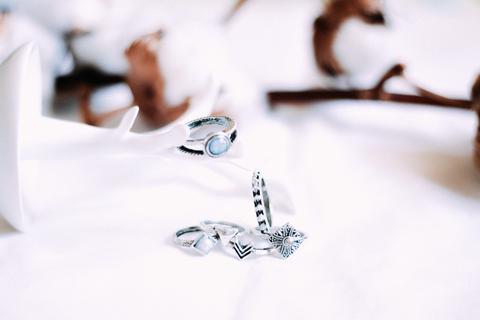 Fancy some gemstones? The "Faux Opal Ring Stack" will do just the trick.
Ring set comes in 6 pieces, 3 standard size rings and 3 midi size rings.
Material: Zinc Alloy
Next, greet a great day out with this "Faux Stones Ring Stack", with that mesmerizing colour.
Ring set comes in 5 pieces.
Material: Zinc Alloy