Let yourself be the hottest star in the galaxy with two types of the Solar System Bracelets, be it adjusting with the square slide knot for a tighter fit, or sliding the bracelet on with its elastic string.
Both bracelets have the similar solid natural beads used to represent our famous planets.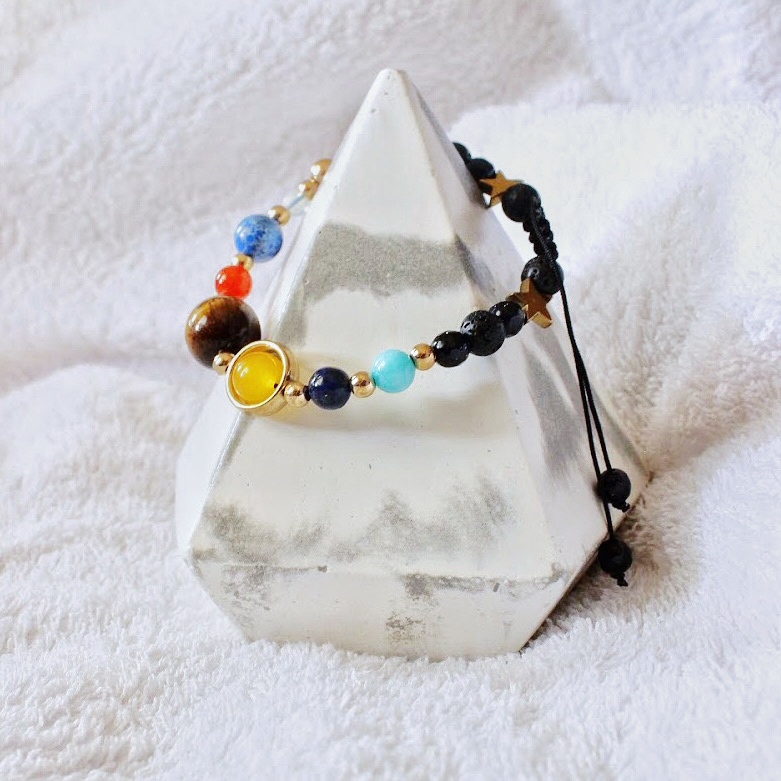 The Solar System Bracelet (adjustable) with the handy strap that dangles beautifully in place on your wrist.
The Knotless Solar System Bracelet is easy to slip on and head out, saves the wearer time and effort for you to look just as good.