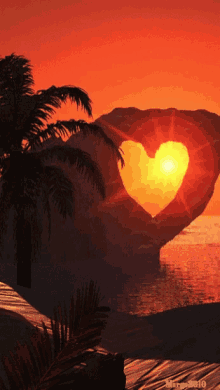 Many things could happen when the sun sets - like how some folktales tell about mystical creatures that lurk in the dark like vampires and werewolves.
But, we're not here to scare you with all these fantasy tales! In our world of jewellery, it is exciting to be out at night, or even the day and flaunt some of the shiniest pieces that we own.
There is always something about the night that creates the romantic and sexy atmosphere, no?
We shall start with some of our pieces that will definitely be setting the mood, whichever you want to channel.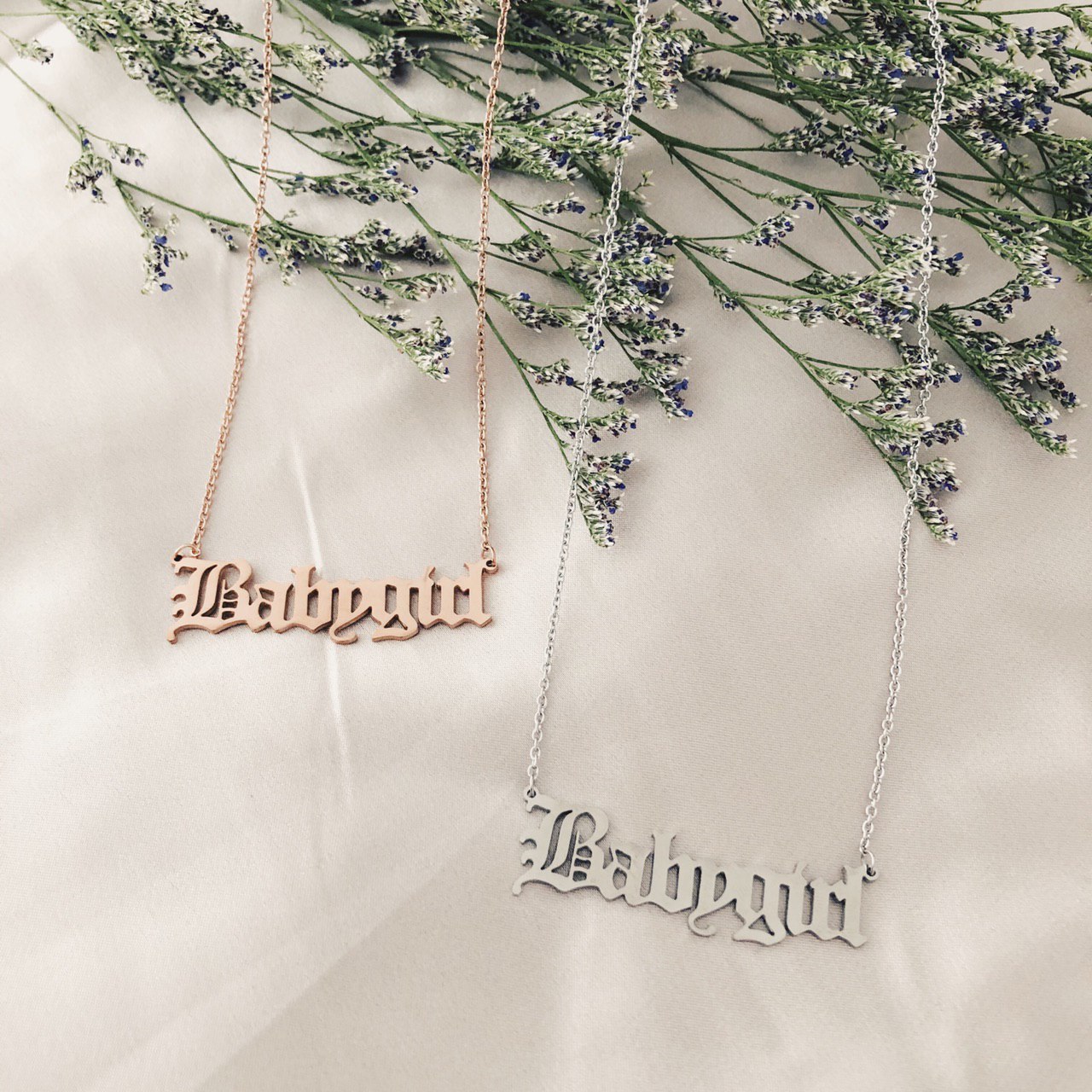 Bringing in the spotlight is the Babygirl Necklace.
This can easily pose as sweet, but could be fiesty as well.
Though you could be a 'babygirl', you hold all the choices in your hands, and don't let anybody push you around.
Available in Rose Gold and Silver, but bringing the same vibe.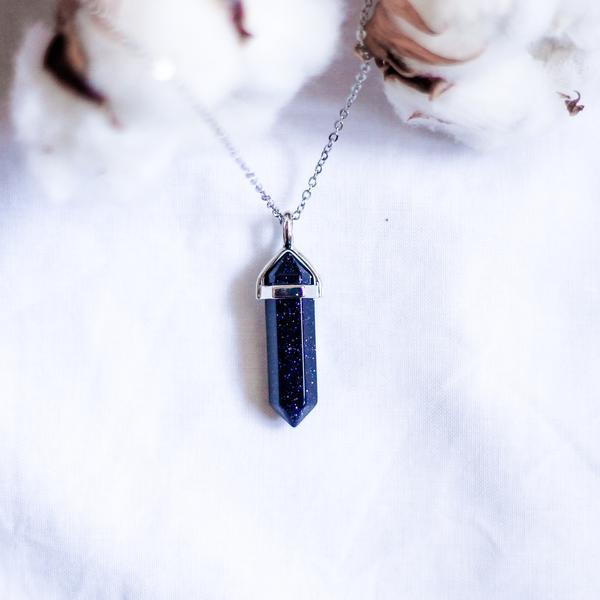 For a more casual ngiht out with your close friends or some girlfriends, we recommend one of the evergreen gemstone necklaces like this Black Sand Gemstone Chain Necklace.
We are certain the minor shine details on the gemstone itself play a small part in blinging up your outfit.
You could wear it with a one-piece dress, or just pair it up with your favourite top and pants.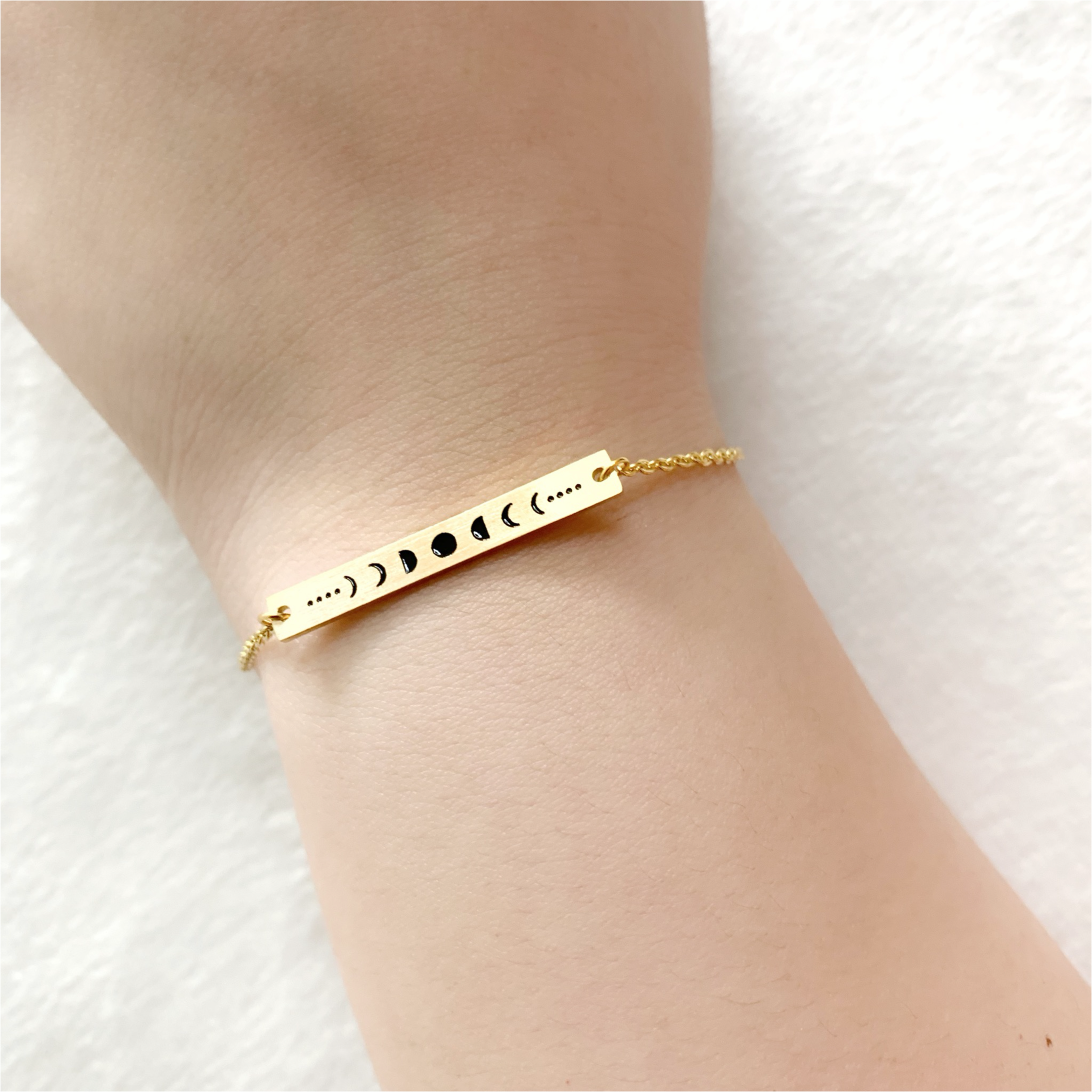 While eclipses only happen during the night, what more perfect time to wear the Eclipse Bar Bracelet in Gold.
Relive every phase of the moon that may be important or be of more interest for you throughout the night.
Now if you miss the moon during the day, you could whip this out and include in your #OOTD.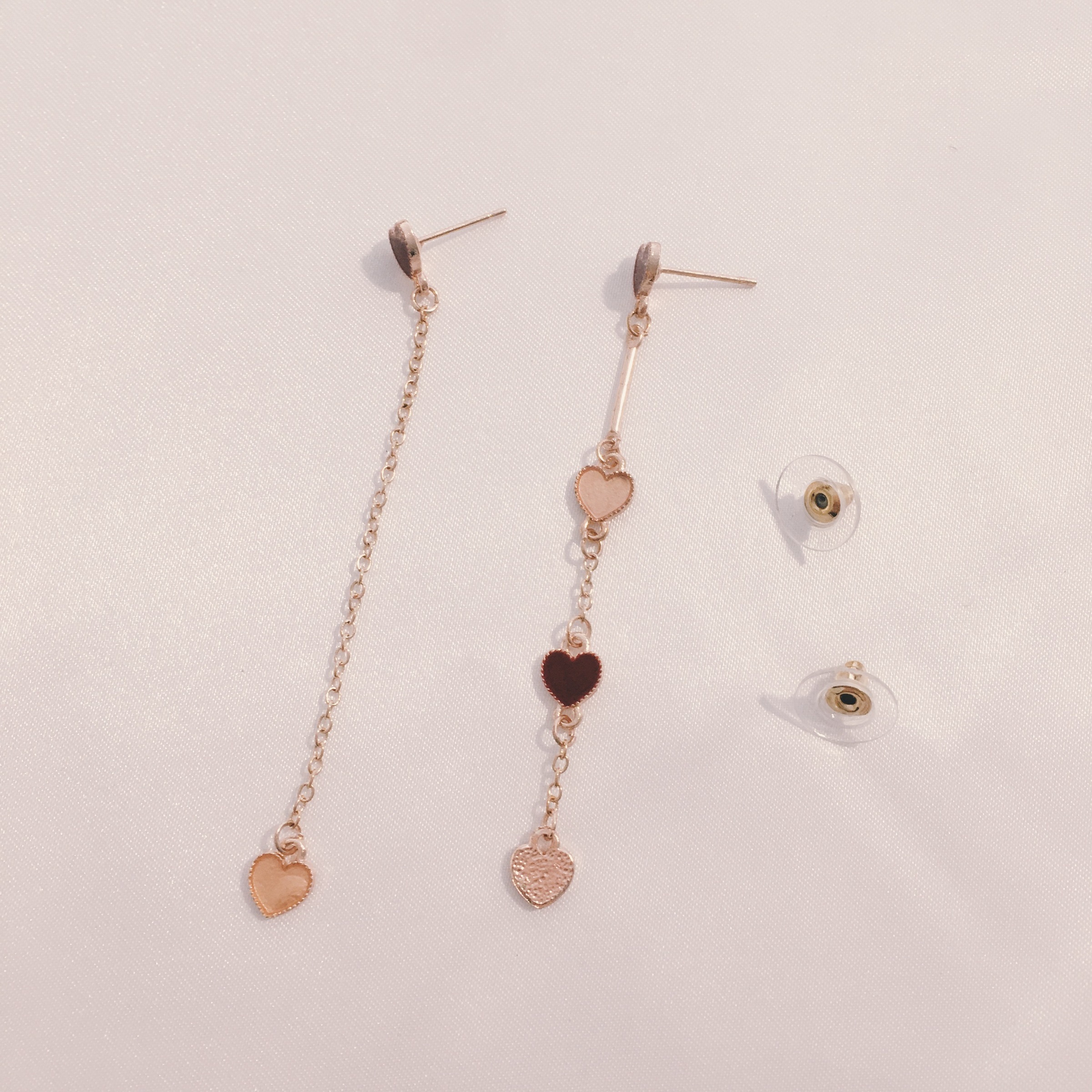 Drop Earrings during the day can be a statement, but when worn during the night, it brings your outfit to a whole new level.
Introducing one of our new arrivals, this pair of Tiny Hearts Drop Earrings are versatile to put on in many ways.
Notice how both sides are different, and if you feel like only donning one side, it works as well! Both sweet and classy at the same time.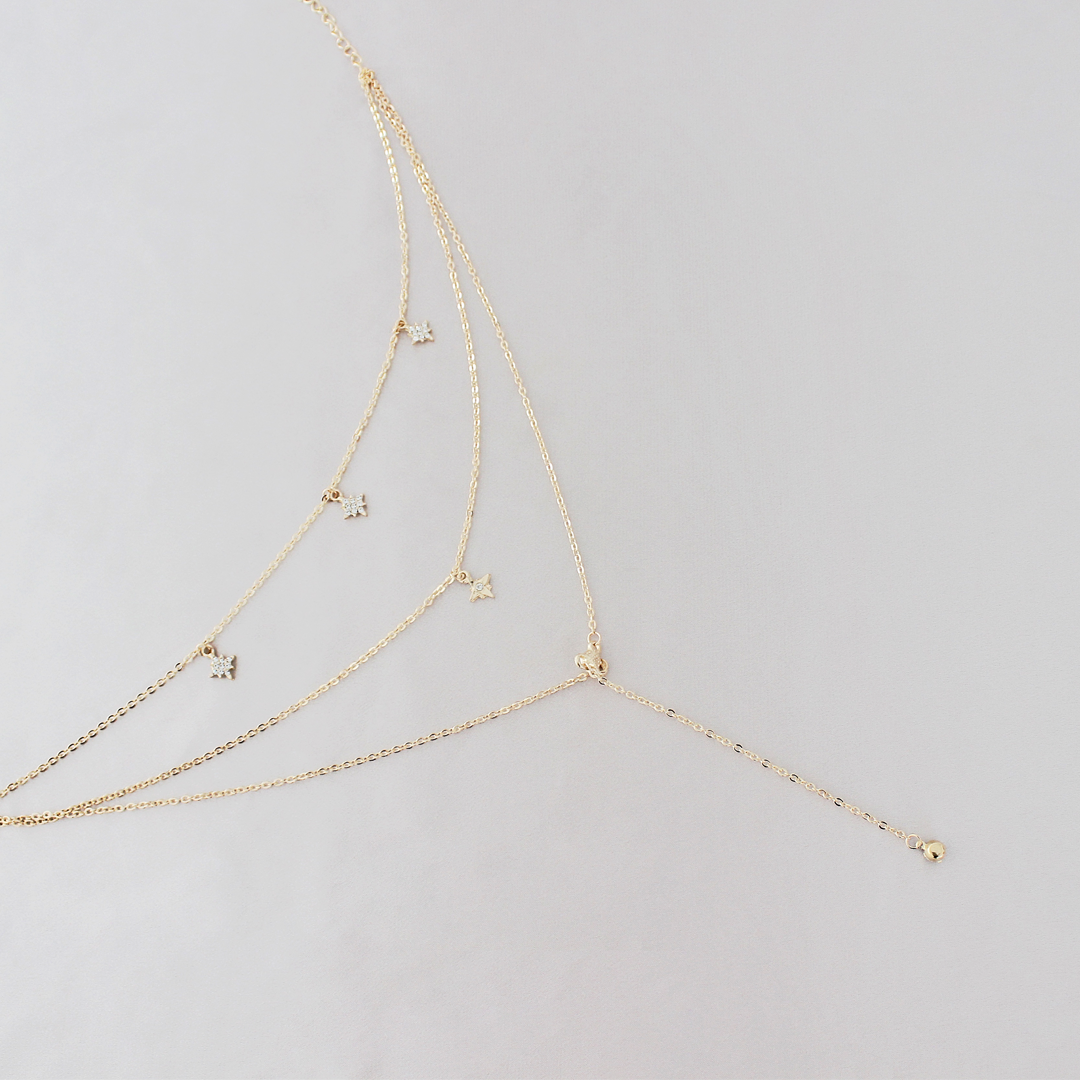 For those who want to be bold in whatever they wear, especially and specifically in the jewellery they wear, the Layered Starry Choker Necklace awaits to lie on your collarbone to make you shine.
You could layer it over your favourite headscarf and just letting it rest there, or for some who want to push the boundaries, wear it with your sexiest low-cut top or dress. This way your neck do not look as empty.
Let us know if you found these useful and if you were able to pair these with your closet of trendy outfits, and tag us on our social media channels!
Facebook: TheCloset101
Instagram: @thecloset101
Twitter: @bythecloset101
"Those who dream by day are cognizant of many things which escape those who dream only by night." ― Edgar Allan Poe, Eleonora
#bythecloset101