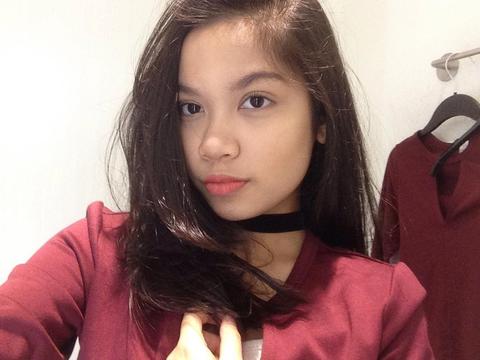 We can guess that one girl who is able to pull of different sizes of chokers: and for us it's none other than Ines! Her famous pose is the one that does not require her to look straight into the camera lens but still manages to take our breath away.
You can never go wrong with the fitting room selfie, especially with wearing the "Black Velvet Choker - Medium".
On other days, she takes the Diamond Choker to portray her inner shine. See how it glitters!
The "Large Black Velvet Choker" might not look tricky to pair with your outfit, but as far as Ines is concerned, it just looks like it is part of the top she's wearing.
Another shot of her in the "Black Velvet Choker - Medium".
Instagram: @inessofeaaa