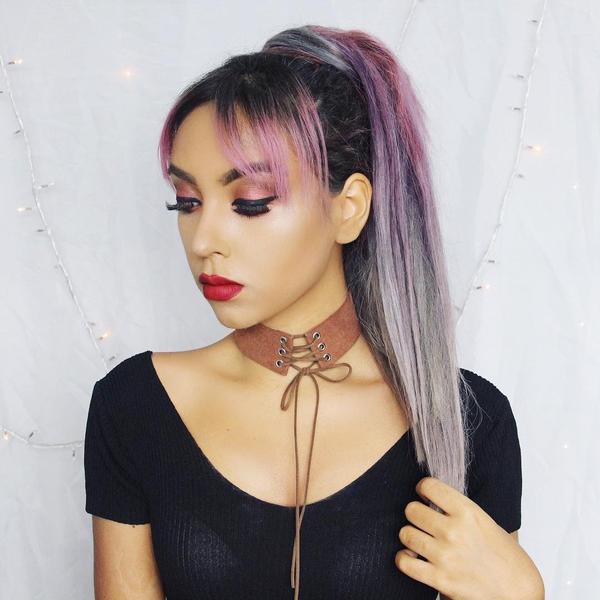 Besides her unicorn and mermaid hair, Miss Yelna sure knows how to make all of us stop and stare without meeting our gaze.
She makes full use of the "Corset Brown Velvet Choker" for a lower top.
For this outstanding spider web inspired top, she matches the "Black Velvet Choker in Large" that gives an illusion as a collar.
Last but not least, we are stunned with this inspired look that goes so well with the "Stacked Arrow Choker in Silver".
Instagram: @missyelna