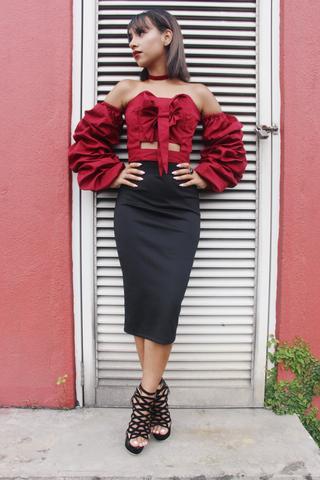 Don't worry, it is not the mood for Chinese New year, though Christmas may be just another 6 months away!
Miss Yelna looking absolutely gorgeous in the Red Velvet Choker (SOLD OUT) that matches so elegantly with her Red Ribbon top.
See more of her inspiration and stay tuned for more look books!
Instagram: @missyelna