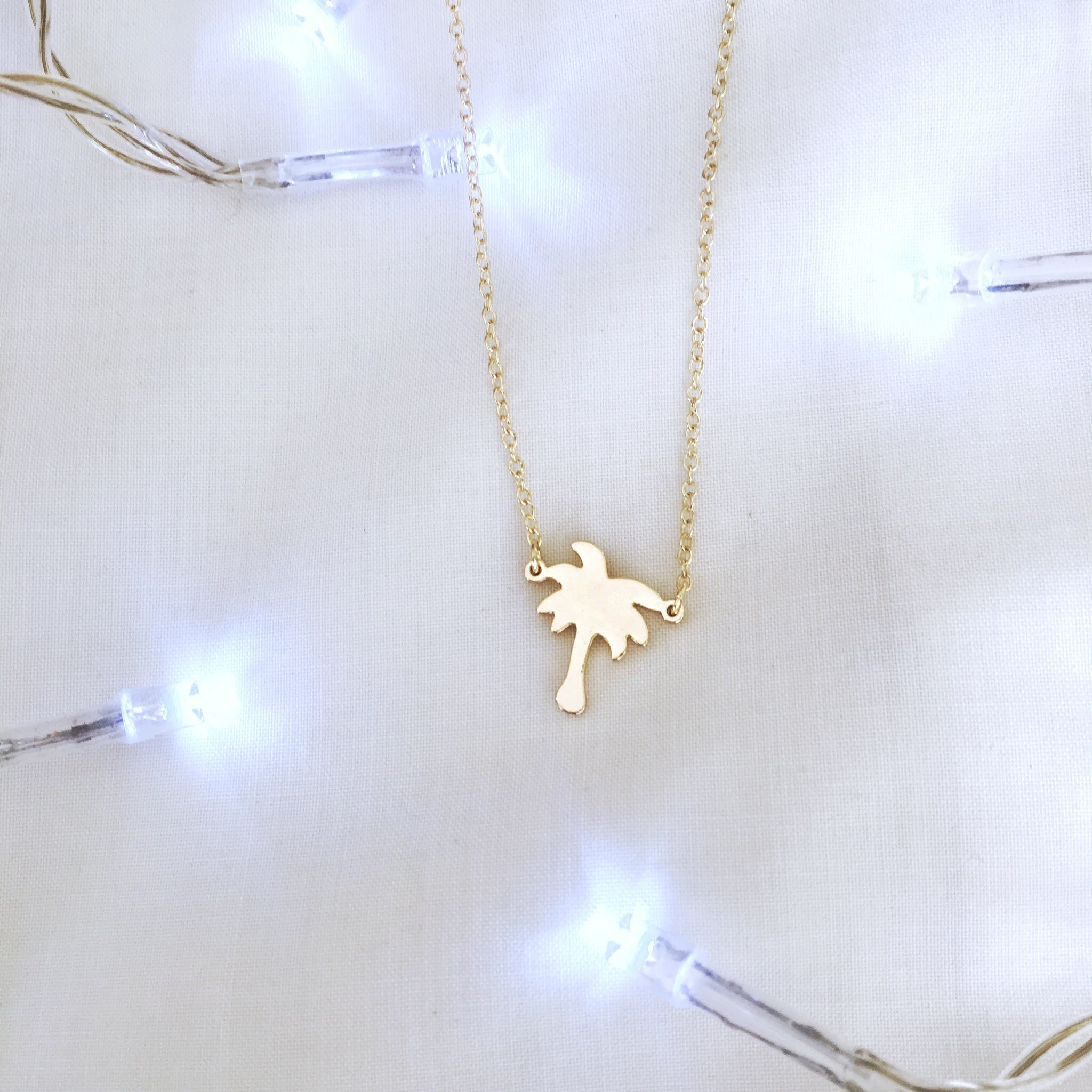 Palm Tree Necklace - Gold
California dreams just hanging around you! Also available in Silver.
Colour: Gold

Length: 43 cm
Pendant Size: 1.5 x 1.6 cm

Material: Stainless Steel

This necklace is not waterproof, Please avoid contact of sweat or any liquid substance for better product maintenance.
You may apply one layer of transparent nail polish to maintain shine.